What's the best way to win at sports betting? It's a lot easier to cash tickets when you have a crew of exceptional handicappers that you talk with every week. Of course, John From GMF Sports on the down low for a couple of weeks but Wes has already put out a Preakness play. On those weeks when Billy Elvis and I get together on Sportsrap, it's just me and him. When we join WWSRN on Weds nights for a visit to "Let's Parlay"  there can be a few of us throwing out our opinions. That's also what usually happens when we join 103.9 on Saturday nights in New York. Since day one we've been all for, the more the merrier. Especially, when some of these guys go on a heater. That's exactly where we were when Paolo joined us.
According to Speedy, he was on a 10-1 run. Now, if you A) Know Paolo and B) Understand soccer betting, then you realize that sometimes, with sports betting, a 10-1 record means that you're up 9 units. That's not usually the case with futbol odds. However, once you insert live action into play, he could have had 20 to 30 live plays during that same streak. Clubs that start the game at -444 are supposed to win. In soccer, most do, and that's important because you have to have a pretty high winning percentage if you're playing matches at over -300.
Betting on soccer from the other six continents in the world requires 24/7 awareness. There's nothing worse than waking up to find that you messed up a time zone and the match has already started. If you've been betting on sports for more than a week there's already a chance you've learned an important aspect. The bets you don't get in will end up with a winning percentage that would rival any entry at Circa. Live action usually doesn't help with those missed opportunities. It's as if they know you didn't get the play in, and the other team gives up an own goal 7 minutes into the first half. It's brutal!
Opening Flashscore to start your morning is what you do if you're living in San Diego and betting International Soccer. Sometimes, it's faster to just open your offshore account and look at the balance. Sunday, I chose the former and whoa and behold, it was something you couldn't have seen coming. This team was -444. Seeing a 0-1 score or still tied at Nil would have been tough. If it's 1-0 or even better than that, well life is good and the coffee taste better. One thing you don't expect is to see on the scoreboard is the word "abandoned". Look at that picture from https://twitter.com/DeFodi. Only in Soccer!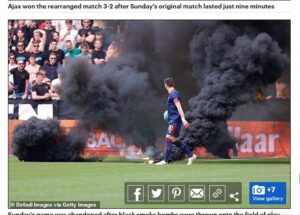 The residents of California have 120 representatives in Sacramento. There are 40 State Senators and 80 Assembly Members representing the over 39 million people that label the Golden State as their home. Calling these efforts of these legislatures to get sports betting legalized since PASPA was repealed a failure is disrespectful to ever single understatement that has come before it. Although they may have failed miserably in doing their jobs, they've probably put in an excellent effort to keep them.
Maintaining an elected official's office requires a lot of financial support every few years. Knowing that a chunk of the $9 billion dollar a year gambling machine that is California's Tribal casinos has your back must make it easier to screw over your constituents. In the past we were fortunate to have both Bill Dodd and Adam Gray visit Sports Betting Weekly. Over the next few months will be reaching back out to those two as well as every other member of the State's political hierarchy. It's one thing to have a politician in your pocket and another when, according to some numbers crunched from @bettingusa_com data, that control is costing your State's coffers almost $1,000,000,000 every single day of the year.  When you get a chance, check out this link for an article from Wayne Parr of the Associated Press and you'll get a taste of how big of a blunder the state has committed.

Losing will always be a part of gambling. It's the same when you're betting on sports. Watching both the NHL and NBA playoffs and viewing the upsets, both on a game and series level, is always interesting. Seeing the comments on social media usually bring it full circle. Here's a Public Service Announcement that might just help some of those that have found themselves more on the trashing rather than cashing side of things lately.
The referees don't care who wins. A team's coach doesn't care about covering the spread. League's do not give out rings to the team with the best against-the-spread record. If you are one that crows on Twitter when you win, do us all a favor and stop whining when you lose. You bet on the wrong side. That's what happened! It wasn't them; it was you! They call it gambling for a reason.
The XFL season ended with a Cinderella story. It was a nice high-scoring game and the Renegades QB may have played himself onto an NFL roster. These spring and summer leagues are simple. Their 4 game weeks from the XFL that just wrapped up, to the USFL which is in full swing, and all the way until it's Saturdays In Canada once more don't take much time to handicap. It's so much easier than a full NFL week or that massive amount of data points that make up the average NCAA week schedule. It's going to be a great way to have a great head of steam come Labor Day weekend.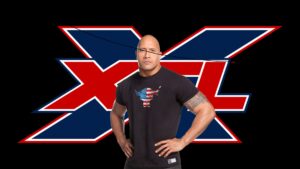 The offshore books I'm on haven't shown any Q1 lines so far, this USFL season, so most plays are for the game. If there's something that jumps out regarding H1 or H2 history, I pay attention. Going through the data first and then isolating some team stats is how I'm starting to look at each week's 4 games going forward. Writing for Vegas Insider involved knowing names and numbers. Similar to what Dan and the Belly Up guys do every single week. The numbers I'm pulling are mostly points and yards related. These are game statistics and, since I'm not looking to data scrape the difference in yards gained or allowed by each half, that's how I'm looking at these weekly puzzles.
Pittsburgh remains perfect ATS in H1 but unfortunately, this is the first time they won't be getting points. One of the reasons they're perfect before halftime is that they allow 10 or fewer every week. This is a defense that's giving up only 66 yards a game on the ground. If I can't run, Michigan averages just over 62 yards running the ball each week, and you don't allow yards, then my offense is behind the 8-ball from the get-go. Memphis is 4-1 ATS in H2 scoring 13 or more in 4 of the 5 and both these squads are allowing fewer points each game than they were since Week 2.
Birmingham has played 10 halves of football so far this season. They've put up DD in 9 of them. The only problem is that they're letting everyone else get involved too. In their last 3, they gave up 92 points and you don't need a calculator to realize that won't win many football games. They were 1-2 SU and 0-3 ATS in that trio. Michigan was just a tad behind over the same time, allowing 80 points combined to their last 3 opponents. The main difference between the two is the Panthers have actually scored fewer points in each game since their opener. Every single week they have had a smaller number on the scoreboard than the week before. They led the league in scoring after the opener with 29. In those last three, where they were being so generous to the other teams, they put up a total of 30 points
Sunday offers us the biggest favorite of the USFL weekend with New Orleans laying a full TD to the Stars. Philadelphia is averaging 60 yards rushing a game and in their 10 halves so far this year, they've allowed DD in 9 of them. Every team they've played has scored 21 or more against them and they're last in the league on defense, giving up over 325 yards a week. This game looks like a bet the favorite early and often affair. If the Breakers aren't covering at the break, bet them again for H2.
The last game of the weekend features a pair of teams that are combining for over 645 yards a game. That type of output could be countered by a couple of stiff defenses but these 2 are giving up 550 yards between them. Houston has scored 27 or more in 4 straight and is on a 3-0 ATS roll. These teams can both run too, averaging 300 yards rushing between them. The Gamblers score more but they allow more as well and hopefully, when the clock hits zeroes it'll be a 24-24 OT scenario, we will have cashed our Over play, and turned the focus to Sunday Night Baseball.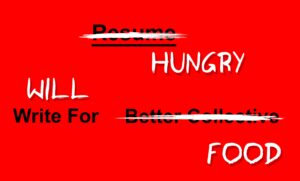 Thanks for letting me get this stuff out and Always Be Cashing!
.