Did you watch the Preakness Stakes? Black Hawk Wes had given us the winner earlier in the week. Of course, if you're looking strictly at numbers, there's a better chance that you watched the final of American Idol than the second leg of the Triple Crown. Unfortunately, Pimlico's biggest race of their year helped put a focus on everything that's wrong with the sport of kings. You really don't need a scientific background to see that those beautiful animals have skinny little legs. Things that are big up top with thin bottoms tend to have accidents. Check out this image from Michael Reaves of Getty Images. That's one thing you never want to see if you've got a spot on the rail for a big race day!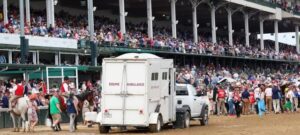 Think about how many times your office floor lamp tumbles over. Usually, in the worst-case scenario, it only takes a new bulb to get that light working again. Horses don't have that luxury. It's also hard to call something a jewel of anything when you can only get 7 entrants to participate. The horse racing industry seems like it's in a state of denial similar to so many of those brick-and-mortar businesses that didn't think Amazon was a big deal.
Having both the NBA and NHL playoffs at the same time sure makes it a little easier as you grind through life in a week in May. When it's a crazy 7 days you can always catch up with the crew on WWSRN and pick up some opinions without having to handicap. There's a trust factor involved, but our listeners have known John, Paolo, and Jonathan for so long that they've earned our confidence. The amount of time these guys invest in their craft is one of the reasons why they're so good at what they do.
Pro sports are at their best when there are only four teams left playing for the title. Normally, you can wake me up once you know your final four. Until then, nothing really matters. We saw it with both the Bruins and the Bucks, regular-season success means squat when it comes to playoff season. You don't have to be the better team to advance, you simply need to be best for a 4-7 game stretch. This year has seen some of the wildest conference finals that either league has seen in quite a while.
Speaking of life, it's a little better for you now if you're a resident of Minnesota. Their state senate passed a bill that, once the governor signs it, will make recreational cannabis legal in the Land of 10,000 Lakes. Prepping for your Vikings to repeat as NFC North champions knowing you'll have Wana gummies to help make it through that brutal winter has got to be uplifting for Wake & Bakers that call the Gopher State home.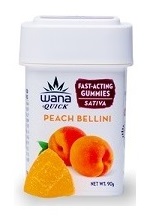 You'll notice that there wasn't an election vote involved in that decision. That's really the biggest issue with California's inability to generate a single cent from any taxes off of sports betting revenue. When an elected official makes her/his decision to vote based on what's best for the state rather than what's best for their political contributors, the results benefit everyone. The way this past election was handled by both the tribes and the sports betting companies was comedic at best and a PITA for anyone here in San Diego that doesn't have the time it takes to cross the border to wager at Caliente.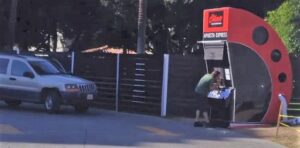 Those sweeps in 2 of the 4 conference finals for hockey and basketball sure did throw some sports bettors a curve ball. Sometimes, those numbers in front of a team's name don't translate into which team wins. We see it every single year during March Madness. They still play the games no matter what team is favored, and it is called gambling for a reason. The key to being able to continue betting on sports without having your personal finances get all out of whack is adjusting on the fly. If you paid attention to us this year you know how many times an NBA team was up by 15 after a quarter only to be down DD at the half. Sure, it's crazy, but it's also opportunities that you have to take advantage of when they present themselves.
We're getting close to the time of year when most sports fans start jonesing for football. The heart of the summer is traditionally baseball season. Baseball is tough to watch when you're a football fan and even tougher when you're betting on it. The pitch clock has helped a bit in the pace of the game, but nothing helps when your team leaves 9 runners in scoring position in the first 5 innings, and you were sitting on a 2.5 runs team total play. That's one of the reasons that USFL data is so important. Those small samples of 4 games a week will allow for tracking some trends and other data points to prepare for June. That's when the CFL kicks off and Saturdays in Canada become a lot more fun.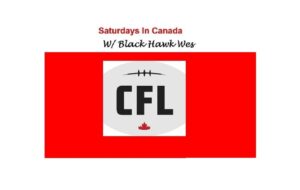 Memorial Day weekend is upon us and that means 500 miles of racing from Indianapolis on Sunday morning. Betting on that event is always fun since you're one accident away from watching something else if your driver gets eliminated. The Knights are looking to lock up a spot in the Stanley Cup and will have two more chances over the long holiday weekend. Miami's Heat will have the same exact opportunity and since both those teams had a 3-0 lead in their series, it'll be interesting to see if either of them end up blowing their shot at winning it all. It's week 7 of the USFL season and that's where the focus will be starting on Saturday.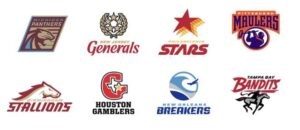 There's no alarm clock needed in PT this weekend as both days have the games starting later in the day. This is the first week that we're seeing teams play for the second time this year and this weekend's lineup showcases the same games that we saw in Week 3. In the opener Birmingham and New Orleans, who are both 4-2, will see how this one plays out after the Breakers prevailed 45-31 in the first meeting. That final was the highest-scoring game of the USFL season so far. Since then, the Stallions have continued to put up points, including DD in all 6 of the halves since that loss and their 28 points a game is the league's best. That's not the case for the Breakers who have scored the same or fewer points in every game since and have totaled just 40 in those last three.
The late game Saturday is a Pennsylvania matchup with the 3-3 Philadelphia Stars playing the 2-4 Pittsburgh Maulers. When they met the first time the Stars lost 21-13 as 6 ½ point favorites. You're not going to confuse these two with an Eagles/Steelers contest and this one is tied for the lowest total on the board for the weekend at 39. The Stars have totaled 16 or less for the game in 4 of their last 5 and are averaging less than 7 points a game in H2. When you're only generating 257 yards of offense each week, points will be at a premium. Pittsburgh started the season 5-0 in H1 getting points every week. Last game, they were favored for the first time all season and proceeded to get shut out by Memphis. That's exactly what you get with spring/summer football.
Thankfully, Sunday's early game won't kick off until church is over. It's a very uncomfortable feeling when you're waiting for the half to grab the H2 lines and everyone else has their phones put away and are listening to the pastor. It only takes a second to screenshot the spread, but it feels like an eternity when you're trying to do it on the Down-low. This one has 4-2 Houston facing off against 3-3 Memphis. These two put up 56 in their last with the Gamblers prevailing 30-26. Since then, both these defenses have kicked it up a notch. Houston has won 3 in a row allowing 20 or less in all of those while Memphis' D has done even better. Including the previously mentioned shutout, they've allowed a total of 20 points in the 3 gamers since that first meeting. Part of that success is the Showboats are tied for the lead league in both sacks and picks. Spring, summer, or fall, if your team is only giving up 20 points in 3 games, they're going to do okay, and Memphis is also 3-0 in that span.
Finally, the last game of the weekend has a couple of 2-4 teams with the Michigan Panthers facing the New Jersey Generals. It's Sunday Night, and it's football, but that's about as close as this one will get to an SNF game.  The Panthers started the season 2-0 and since then have allowed 23 or more in every game going 0-4. One of those was a 28-13 loss to this week's opponent. Two weeks into the season Michigan was allowing just 71 rushing yards a game and giving up 11.5 points each week. After Week 6 those averages are 124 yards and 21 points. Those numbers are trending in the wrong direction and combine for a pretty good recipe for losing. Whether or not the Generals can take advantage and cover the biggest spread of the weekend at 7 is TBD. These Generals are 1-5 ATS in H1 allowing DD in 5 of the 6 so far but in H2 has only allowed 24 points in their last 5 and that's part of the reason playing the Under for them in the game has cashed 5 of the 6 this season. One thing we've seen after 24 games are teams getting 6 or more are 7-2 ATS. If a team that has scored 21 or less in all but one of their games is looking to cover a TD point spread, playing a team that's given up 107 points in their last 4 might be the answer.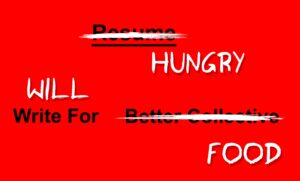 Thanks again for checking this STUFF out and Always Be Cashing!